Skip Navigation
Website Accessibility
Instructors

Ryliss Bod
is the Director and Head Instructor at the Sewing and Design School. She has extensive teaching experience teaching Fashion Construction & Design at a Washington State Technical College. She instructed courses for both continuing education and career training in all levels of sewing construction, home decor construction, fashion accessory construction, fashion design, fitting & pattern alterations, pattern making, textiles, history of fashion and quilting.

She received her teaching degree and studied art, clothing construction and textiles at Central Washington University, pattern-making and CAD from Gerber Technology, fashion design at the Paris Fashion Institute and pattern-making and construction techniques from Kenneth D. King and countless others.

Throughout her career she developed workshops and fashion shows, hired instructors and conducted fashion and fabric shopping field trips to Portland, San Francisco and New York.

Ryliss was a contributing Editor at Sew News Magazine in 2013 and Threads Magazine August 2016.

Vogue Pattern Magazine named her Instagram Account as one of the Top Eight Instagram Accounts inspiring sewing and fashion in their August/September 2016 issue. Go to @RylissBod on Instagram.

Ryliss is the Director of the Washington State's Central West District for the National Make it with Wool Contest.


Ryliss may be contacted directly at
Ryliss@comcast.net
.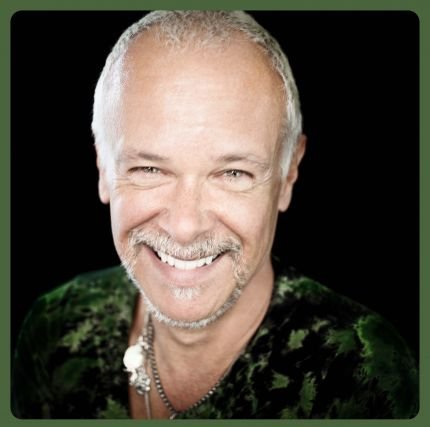 Kenneth D. King seeks to be the 21st Century's answer to Mariano Fortuny - fashion designer, sewist, author, and teacher. A couturier specializing in made-to-measure evening wear, accessories and furniture, Kenneth's works are in permanent collections at the Victoria and Albert in London, the L.A. County Museum of Art, and San Francisco's DeYoung Museum. His designs have been featured at upscaled boutiques in San Francisco, Dallas and Chicago and appeared on Elton John, Cloris Leachman, Don Johnson, and Geena Davis.

View Kenneth and his past work at
http://www.youtube.com/watch?v=vy9APBybHFU
.

Kenneth is a professor at F.I.T. (Fashion Institute of Technology) in New York and the Sewing and Design School. Kenneth won the Association of Sewing and Design Professionals' 2013 Lifetime Achievement Award. He is known for his articles in Threads Magazine, his books, CD books, TV show ("Sewing Today"), and "Jean-ius" an online class at
www.craftys.com
, as well as his excellent teaching skills and his dashing personal style. He teaches workshops in Moulage, a French method of drafting and constructing a body double and bodice, jacket and overcoat slopers, Sleeve Drafting, Trouser Drafting, Designer Techniques, Cloning your Favorite Garments, leather and fur construction techniques and countless other techniques.

Contact Kenneth directly at
kennethdking@earthlink.net
or visit
www.kennethdking
.com
Old & New School Tailoring Workshop, based on his DVD series "Smart Tailoring with Kenneth D. King",




The Hair Series



Messenger bag made from a pony hide found at a flea market.



This is vintage monkey fur, re-styled from a vintage coat. The yoke is alligator-embossed leather.



This jacket is another in his hair series. The blend is ash blonde weave and multicolored clown hair and natural embossed leather.


Some people might not like to have such a high-profile jacket, but reduced in scale, it makes a really dandy handbag!


Moulage & Sleeves
Drafting students made a body-double pattern, a MOULAGE, suitable for dratfting knits tops, drafted a blouse, jacket and overcoat sloper pattern that is a perfect fit this last September 19-22, 2013. This technique and process is essential if you wish to design original garments that fit perfectly. Every student was successful in their first attempt! Moulage Demo Video


Success!

Fortuny Fabric
Kenneth designed many pieces for Elton John. Notable were the hats that appeared in music videos for songs such as "Sacrifice"
www.youtube.com/watch
, "Whispers"
www.youtube.com/watch
and "You Gotta Love Someone",
www.youtube.com/watch
as well as the red hat used in the Diet Coke commercial "Nightclub".
www.youtube.com/watch




Kenneth's home and studio in New York city in the Flat Iron District.
His hats were the first of his line of opulent,limited edition and one-off evening accessories and clothing.
To enhance the jewel-like nature of his pieces, he presented the designs in black velvet cases lined with black taffeta. Kenneth fully understood the importance of packaging and designed these cases to spotlight their allure. As these accessories were jewels, he felt it important to package them ccordingly. This created an aura around the pieces that increased teir allure.
All Grown Up Now is an autobiography that is more about relationships and growing up to lead the life you envision, rather than one specifically about fashion or design. Hefty at 388 pages, the book is styled (no pun intended) as a play or film of his life's journey so far, starting with Kenneth's childhood, and finding his way, gay and young, in Oklahoma. He longs to be "all grown up" so he can take control of his life. As he moves through to young adulthood, he meets a number of colorful characters who help to shape his career and his future. Between work and learning about gay culture, he discovers the trappings that make for some of the "finer things" in life, but struggles to establish himself in his career and with other men in relationships. Along the way Kenneth finds himself in a complicated friendship with a co-worker named Mark , and Mark's significant other, Victor. When Mark and Victor move to San Francisco, Kenneth finally follows. Without giving away too much of the story line of the book (wait for the movie, that will surely follow), what will be revealed is a dark side of a relationship. What I took away most significantly from this book is that what you wish for isn't always a road paved with "fabulousness" no matter how hard you try to make it so. All Grown Up Now: A Friendship in Three Acts will inspire you, entertain you, and keep you turning the pages to find out what happens next. The author is a talented writer with a knack for telling a good story. I have had the pleasure of meeting him in person, and he makes a lasting impression on you. The man is genuinely charming, and extremely creative. How could you not love a designer who tells you he wants to learn wig-making, just so he can design clothing with that technique! Kenneth's book will make you feel as though he's telling his story just to you. This is an intimate look at the quest for identity, success and ultimately, peace of mind. All Grown up now is an unusual book that makes for great reading. Kenneth's wit comes through and will have you laughing. But this is also heartbreaking and a great insight to the man he is today.
Advicesisters.net Reviews
I can hardly wait to read more by Kenneth, he has a ton of funny rivoting stories yet to tell.

Ryliss
This book is available online at Barnes and Noble or Amazon.
And, if you love fashion, you will truly enjoy seeing some of Kenneth's designs. Kenneth is an avid collector of watches, and you can see some of his re-interpretations of watches as well as a gallery of his clothing designs, at:
www.kennethdking.com
.
Radio Interview with Kenneth

Kenneth gives a brief description of his past and current life along with a reading from his new book "All Grown Up Now" on the radio show "The Quest of Life," with Harry Faddis. The book is discussed and Kenneth explains how this journey shaped his life.


http://www.qolpodcast.com/qol/Media/130621-KenKing.m4a
Kenneth's earlier years in San Francisco

Watch a video about Kenneth and his days in San Francisco before moving to New York. Elton John owns over 80 designs and one was worn in a Diet Coke commercial. Featured are his earlier designs and some of the processes that make his work unique.


http://www.youtube.com/watch?v=vy9APBybHFU
Anne Whalley
The Pattern Whisperer/Image Consultant
Passionate about bringing out the best in you.


My name is Anne Whalley and I am passionately focused on providing image makeover services with the highest levels of customer satisfaction.





Lynda Maynard
Lynda Maynard has enjoyed a career that includes a wide array of experience in the fashion industry. She's brought a passion for fashion to countless classrooms over the past 12 years and served a number of community colleges while simultaneously leading workshops for various fabric stores looking for new and innovative ways of catering to their growing clientele. Her specific areas of expertise include topics of couture sewing techniques, fitting, and pattern drafting. She graduated from SJSU and then studied millinery with Ruth Stockley and created custom hats for seven years. She co-produced a locally-aired cable TV show, "Sew Savvy," and produced her own show, "A Passion for Fashion." Her coursework developed and taught includes Moulage (French Pattern Drafting), Pant Draft, Copying Ready-to-Wear, Lingerie and Working with Difficult Fabrics.

Lynda has recently produced Sew the Perfect Fit on
www.craftsy.com
. This on-line class is about her professional techniques fitting a muslin directly on the body and adjusting the pattern accordingly. Meet Lynda.


Lynda recently taught "Hidden Allies" 2-day workshop. Based on her book The Dressmaker's Handbook of Couture Sewing Techniques, renowned author Lynda Maynard has created a new workshop that helps her followers to gain confidence in applying professional level finishing techniques to garments sewn from both knits and wovens – even on delicate silks and sheers. Focal points include the following:
• Flawless double fold bias binding
• Single fold binding
• "Baby French" facing
• Banded finish on knits and wovens
• V-necks that lie flat
• Flange closures
• Scalloped welt edgings
• A multitude of hemming techniques
• Decorative designer details
I loved the class. The teaching was excellent! It helped me bridged some of the gaps in my knowledge.
Thanks!Huong S.


Really great experience, Rose E.

Inside Vogue Patterns Badgley Mischka Vogue 1399

with Lynda Maynard
Go inside Vogue Patterns headquarters to gain designer insight before you achieve the chic lines and high-end finish of a Badgley Mischka dress with couture sewing expert Lynda Maynard. First, use a ponte knit to sew the included Badgley Mischka V1399 pattern right out of the envelope for a dress with a soft rolled collar, delicate cap sleeves, beautiful princess seams, flattering peplum, full Bemberg lining, invisible zipper and more. Then, discover how to underline and interface a silk dupioni version of the dress. You'll remove the collar, lower the neckline, add a softly rounded cap sleeve, shape the peplum with horsehair braid, sculpt the princess seams with horsehair boning and finish the dress with a padded hem. Keep your wardrobe in style and your sewing skills sharp as you make designer garments using advanced dressmaking techniques.
Sewing on the Edge Finishing Techniques with Lynda Maynard
Gain confidence and skills in finishing necklines, armholes, hems and more! Lynda Maynard will give you an array of professional finishing options for all your garment-sewing projects, from T-shirts to formal gowns. You'll learn to work with silky and sheer fabrics and be able to reinforce, bind or hem lightweight fabrics without adding bulk or using facings. Whether you're sewing with knits or wovens, Lynda will show you how to finish garments with a polished and professional look.


You may contact her directly at 408-362-1864, or email her at
lmaynardsews@yahoo.com


Lynda continues to teach during lunch at Over The Moon, located next door to the school.



Lynda has an article on Draping a Knit Bodice Block in the he Threads Magazine July 2016 issue .


Jan Bones
Jan has taught pattern design, garment construction, tailoring, draping and fitting at the University of Manitoba for many years

.

She
continues to enjoy educating classes of enthusiastic clothing design students at both Red River College and MC College, both located in Winnipeg.
In 1994, she opened her own sewing pattern company "Lingerie Secrets' and currently there are over 40 designs to fit women in all shapes and size. She has been a contributing editor for Threads Magazine, written books, produced sewing DVD's, instructed "Dress Form" workshops producing over 1000 dress forms and a design consultant for the garment industry.

Recently published "It takes Two" in the June/July 2014 Sew News magazine an article about working with two-way stretch fabrics.

More information may be found at http://sewinglingerie.com
I took 4 classes from Jan at the 2013 Sewing Expo. I was very impressed because she is a professional who is very experienced in her craft and knows how to teach. She is down to earth and funny too.

Intro to Draping - this was easy to understand the process to this wonderful method of fitting and designing patterns.
Panties - I made a great fitting pair from her pattern line and learned some new knit sewing tips along the way.
Sports Bra- I constructed a great fitting sports bra from her pattern line, something I have not found in 20 years.
Lingerie Tips - gave me more insight to knit sewing.

Ryliss
Over 1,000 custom dress forms may be found across the United States from students in Jan's Dress Form Classes.

Personal Dress Forms were made by students in the June 2013 Dress Form Class. These are hanging to dry.
Hard bodies, soft hearts.
The students are proud of their work.
There are many methods that may be used to develop or fit a pattern.


Drafting using one's measurements
Draping using one's body or dress form
Altering or fitting a commercial pattern by one's measurements
Altering or fitting a commercial pattern using one's Moulage or Sloper Pattern
The Pattern Whisperer/Image Consultant
Passionate about helping people Dress to Express themselves & help them choose the wardrobe they need for their next step in life!
Katie Pasquini Masopust
Allegretto
Janet Pray is the president of the American Sewing Expo and the owner of Islander Sewing Systems (patterns, classes, and DVDs based around industrial sewing techniques). Janet began her career in the sewing industry creating a unique line of artistic women's clothing. She also taught industrial sewing techniques developed by her aunt, Margaret Islander. Janet's next venture was developing the largest independent sewing expo in the United States, The American Sewing Expo held annually in Novi, Michigan. Soon after that she took over the operations of the Islander Sewing Systems Company. As the owner of this company Janet published several of her most popular patterns from her clothing line and went on to design many more garment patterns all with industrial sewing techniques included in the pattern guides. Janet served as the Executive Director of the National Sewing Council for 3 years and in 2012 she was presented with the Lifetime Achievement Award by the Association of Sewing and Design Professionals.
Interview by Pattern Review with Janet Pray

Sewing educator, pattern designer, and entrepreneur, Janet Pray is the multi-talented owner of Islander Sewing Systems. We chatted with Janet to get a behind-the-scenes peek at what's in the works.
How did your sewing journey begin?
"At age 5 when I watched my grandmother make a doll dress to my specifications. I remember thinking it was like magic."
You've been in the sewing business for many years. In that time, how has the sewing world evolved?
"Wow, a lot. When I was in Jr High all girls took home economics and learned a little about sewing. I was in high school in the 60's and made all my clothes. I had a few friends who sewed but not many. There were several quality fabric stores to shop at in town. When I started my first sewing business in the 80's even less people were sewing fashion but quilting had become the sewing craft of choice. Quilt shops popped up all over the country selling only quilting fabrics and supplies. In the early 90's when I started my sewing expo, sewers were so hungry for products and education we were nearly shut down by the Fire Marshall for all the people who showed up. Right around the turn of the century 2000, fashion sewing started to make a resurgence. Young women who had never had any opportunity to learn to sew were now interested. With the internet options they began to learn and share their experiences as well as inspire each other to move forward. Long gone are the days of teaching sewing is a systematic fashion, i.e. first you make an apron, then an A-line skirt and progress from there as the teacher determined each project."


What's the most rewarding part of being a sewing educator?
"When a student's face lights up with excitement at what I have just shown them. When online students write me explaining how happy they are to now know how to sew efficiently, faster and with better results. I really feel I have added value to their life as it pertains to sewing! That's a fabulous feeling!!"


Pioneered by Margaret Islander, Islander Sewing Systems teaches industry methods for the home sewer. In a nutshell, could you describe this for us?
"Garment factory workers turn out excellent garments every day and they never use a pin. When Margaret, a home sewer at the time, saw the factory techniques she knew she would one day take the information to home sewers. I am proud to continue her work by teaching sewers techniques that take them to a whole new experience of sewing faster and better with superior results compared to basic home sewing taught by most professional sewing teachers still today."
What are your favorite fabrics to work with?
"I am partial to natural fibers, often referred to as 'green' or 'sustainable'. Silk, wool and linen for most of my sewing and fine shirting cottons for shirts of course."


You are the founder of the American Sewing Expo, the largest independent sewing expo in the country. For those interested in attending, what can we expect for 2015?
"One full day of all day hands-on workshops and 3 days of sewing classes, vendors, contests, make & take, demonstration stages and fabulous fashion shows including McCall's, Vogue, Butterick and Simplicity. Often the pattern companies bring celebrity pattern designers to the expo. Celebrity teachers like Kenneth King are often on our schedule. We produce multiple contests and several are entered before the expo and then on exhibit. Contests are all listed on the ASE website."


Over the years, what have been the accomplishments you are most proud of?
"Being one of the only successful independent sewing expo producers. The only company to teach industrial sewing techniques to home sewers that makes sewing even more fun. I always say, if you like to sew, after you learn Islander Sewing Systems, you will LOVE to sew!"
Do you have any upcoming patterns or projects in the works that you can share with us?
"My newest pattern is the MotorCity Express, inspired by the motor cycle jacket. It can be a blazer or a sports jacket or an evening jacket. The pattern guides I produce now are small booklets that are easy to read and manage. Every step is illustrated and any pattern designated 'express' is designed for the most efficient approach to sewing. The project goes faster and easier with directions that give you the most amount of sewing steps possible before going to the iron and then the most amount of pressing steps before returning to the sewing machine. Again this makes sewing faster and more fun! This pattern is available in tissue or as a download and will be launched as a Craftsy class late in January."


When you have a spare moment from sewing, what other hobbies do you enjoy?
"Music and travel are my secondary hobbies, but sewing is my LOVE!"
Any final thoughts you'd like to share with the PatternReview community?
"As a teenager I was told that a sewing business would never pay off. I have now owned 3 successful sewing businesses. Pursue what you love and the rest will works itself out for the better!"