SNOW DAY FEB 13 - CLASS POSTPONED UNTIL MARCH 6.

Statement coats are the latest quarantine obsession. Outdoor dining and outdoor activities are the new norm, your coat can be your new forward fashion statement.
"Statement Coats are Having a Moment!" You too can have your own moment making your own statement coat. Whether you use a pattern as it or hack in your own design changes.

Statement Coats are big news Click Here


Your pattern will first be altered to fit your measurements before sewing.

There is a week off between classes and you may need to do a little sewing at home or join a another class if needed.

Class size: ONLY 5 STUDENTS and you must wear a mask.

Pattern Suggestions for Misses Size Lined Coats

Butterick 6720, 6793, 6604, 6430, 6423, 6385

MCCalls 8013

Burda 6372, 6378, 6462
Named Clothing Pattern Isla Trench Coat

Pattern Suggestions for Women's Size Lined Coats

Burda 6394
Butterick 6642, 6430


Pattern Suggestions for Men's Size Lined Coats

Burda 7142, 6932



Burda 7142


Simplicity 8796




Butterick 6430 Misses and Women's Sizes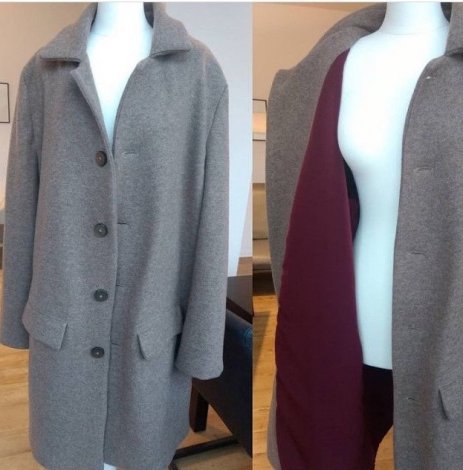 Burda 6932



Burda 6372



Burda 6394



Butterick 6642 Misses and Women's sizes



Butterick 6430





McCALLS 8013

SOME FABRIC SOURCES


Metro Textiles is having a 60% off sale, coupon code Holidays
Black Cashmere, regularly $50 a yard, now only $20 a yard CLICK HERE


Billie's Designer Fabrics
Italian Black Wool Coating $27.19 on sale CLICK HERE


Italian Wool Coating in Taupe $19.99 CLICK HERE

100% Mohair Boucle $37.99 CLICK HERE

Extra Large Red Buffalo Plaid Wool $22.99 CLICK HERE