Spend week in New York city shopping for fabrics and trims with Ryliss Bod, Director and Sewing Instructor at the Sewing and Design School.

Ryliss has put together a walking tour of the garment district that is full of fabrics and trims. She will help you with your fabric selections and answer your sewing questions. Everyone will receive a list of stores with addresses so they may return during their free time.


The schedule may change but this is what is planned as of now.

Monday, May 8 at 6 pm, we will start out with a Meet and Greet at the Hotel*
Tuesday, May 9, will be a full Fabric Shopping Day in the Garment District
Wednesday, May 10 is a Couture with Kenneth D. King and Couture Fabric Shopping at Mendel Goldman Fabrics
Thursday, May 11, is a Fashion Design Inspiration Day, Karl Lagerfeld Exhibit at the MET and the 2023 Spring and Summer Designer Fashions at Bergdorf Goodman
Friday, May 12, is Buttons, Zippers, Trims, Ribbings, and Sewing Tools and Julio Cesar. Fashion Designer
Saturday, May 13, Inspiration & Free Time, Museum FIT Designing Women: Fashion Creators and Their Interiors and FIT Student Exhibit
Sunday, May 14, Last minute shopping and traveling home
*Ryliss will be staying at the Hyatt Place New York City Times Square Hotel, 350 W 39th. This is a comfortable hotel, close to the fabric stores and includes breakfast. If you wish to share a room with someone, let me know. There are rooms with 2 beds.


*Kenneth D. King at his New York studio.
Fashion Designer, Made to Measure Tailor, Author, Instructor at FIT and the Sewing and Design School.

Metropolitan Museum of Art (The MET)
Spring 2023 Costume Institute Exhibition Will Celebrate the Work of Karl Lagerfeld. With approximately 150 works, Karl Lagerfeld: A Line of Beauty will explore the designer's stylistic language through the aesthetic themes that recurred across his 65-year career.

Museum at FIT (Fashion Institute of Technology, New York)

Designing Women: Fashion Creators and Their Interiors is the first exhibition to explore the connection between these disciplines. Approximately 70 garments from The Museum at FIT's permanent collection will be on view alongside photographic images of the most compelling interiors created for leading female fashion designers from the 1890s to the 1970s. Featured creators include Jeanne Paquin, Lucile, Jeanne Lanvin, Madeleine Vionnet, Pauline Potter (later Baroness Pauline de Rothschild), and many others.
Exhibit of FIT Student's Work


Júlio César, Fashion Designer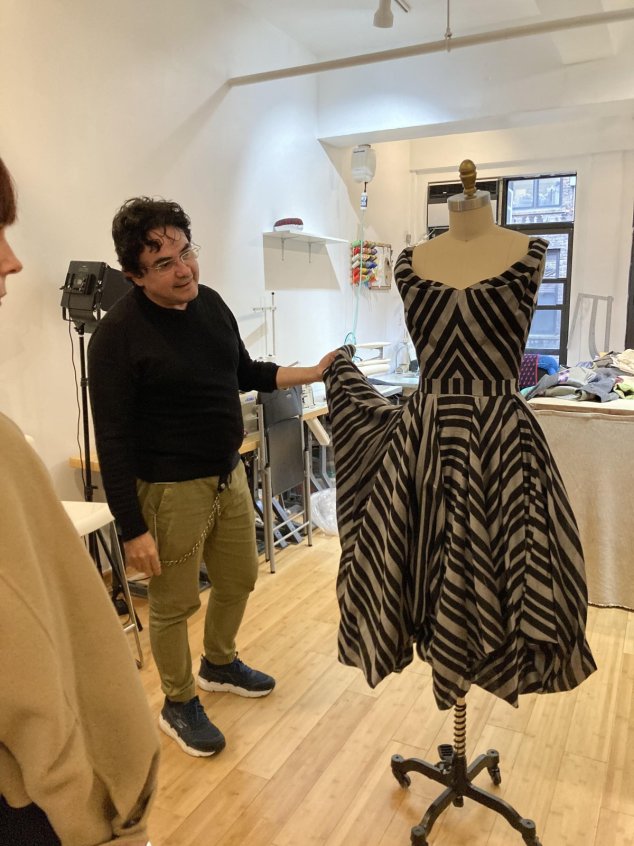 We have other options available for this trip.

$530 - Three days of your choosing click here

$350 - Two days of your choosing click here

$180 - One day of your choosing click here

Registration Deadline: March 5, 2023, meaning no refunds after this date unless we get a replacement for you.


Our Cancellation Policy for Classes, Workshops and Trips with a Registration Deadline
If you cancel after the registration deadline, a student will need to replace you, you will receive a full refund, less a $5.00 processing fee and the PayPal Fees.

If the trip is canceled you will receive your tuition back with no fees.

If the trip is postponed you will receive your tuition back if you wish with no fees.