Skip Navigation
Website Accessibility
Ryliss Bod's Hooded Coat Class
Sew a coat in one day using Ryliss Bod's Hooded Unlined Coat Pattern and a choice of stretch woven cottons, denims or polar fleece fabric. This coat pattern is perfect for any weight fabric and can be adapted to add a facing, remove the hood and add a collar or line it. It can also be lengthened to be a robe or maxi coat.
I have made this coat up in many fabrics as I was testing the pattern. I wanted a coat with deep pockets, a hood and easy to sew.

The pattern is sized from 32" chest to a 62" chest and can be made for a man or woman.

Included in the class is 3 yards of polar fleece valued at $16-35 a yard, $48-$105
Thread valued at $4
Pattern valued at $35
Lunch and refreshments valued $18-20
6 hours of class value $150 = $255- $314

Total tuition and kit $248

I do not have buttons but will show you how to make a buttonhole on a sample of fabric so you can complete this at home or in another class.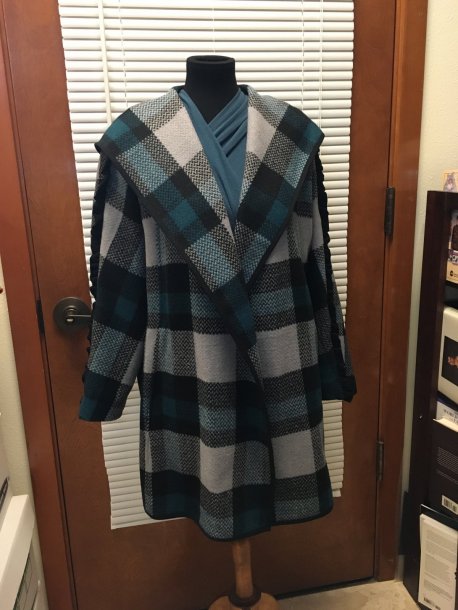 Skill Details:
Advanced Beginner to experieced
Materials Included:
fabric, pattern, thread
Requirements:
Bring your own fabric scissors and pins.
Instructor Name:
Ryliss Bod
Ryliss Bod's Hooded Coat Class