Learn to Sew Part 2 , Comfy Knit Pants, Hoodies, Knit Tops & Dresses in 2 sessions, Part 1
Sew a comfortable, easy going style of pants in a knit fabric. a Hoodie, a Knit Top or Knit Dress.

Pants- This is a great pair of pants you may make over and over with any knit fabric and may be converted to woven or stretch woven fabrics. The class is for both men and women, hip sizes 31 1/2" to 62". If you are outside of this size range, we can adjust your pattern.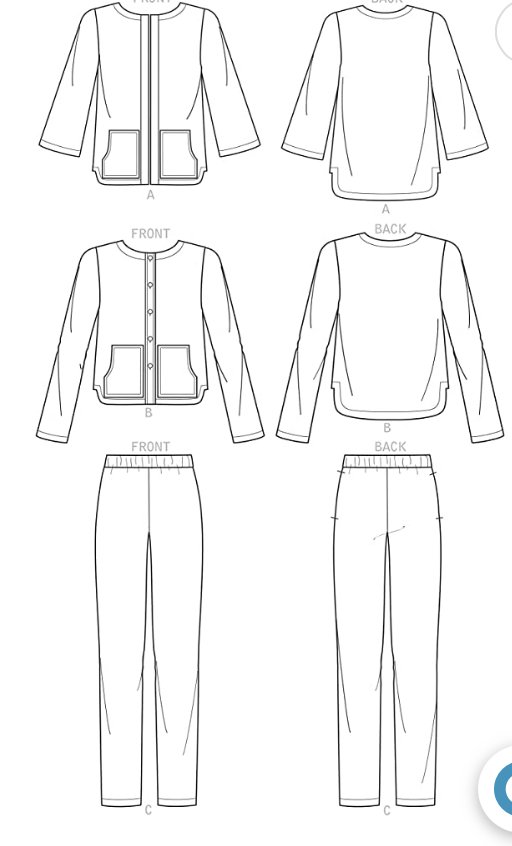 Simplicity 9113 click here



Simplicity 9379 click here




McCalls 8057 click here

Hoodie-The hottest trend today is the Hoodie.

Knit Dress



Part 2 Sessions click here
You need to be able to operate a sewing machine. If you are new to sewing, I recommend you take the Learn to Sew Class on a Saturday Click Here or a Sunday click here.





Skill Details:
Student needs to be familiar with operating the sewing machine.
Materials Included:
fabric in Navy, Black and Olive, pattern, thread, waistband elastic, sewing machines, sergers
Instructor Name:
Ryliss Bod
Learn to Sew Part 2 , Comfy Knit Pants, Hoodies, Knit Tops & Dresses in 2 sessions, Part 1