Ryliss Bod


I
t was wonderful meeting you Ryliss. I learned so much....and plan to take more and more lessons with you. You are a goldmine of information
best wishes
Catherine Jan 26, 2016
Ryliss, I was in your class Alter & Sew on Sept 26th. I just wanted to say THANK YOU, it was great I really learned a ton and had a great time doing it. I will be back for more classes Thanks Again,
Donna I
September 9, 2015
TRICKS OF THE TRADE I , Saturday
September 26, 2015

Ryliss - I was getting ready to send you a thank you for a fabulous class with invaluable information. I will be taking many classes from you. Susan B

I really enjoyed the class last Saturday. I had many "aha" moments as you showed us the techniques. So it was an interesting and FUN day. Thanks for making it so worthwhile and for the great tape measure you gave us - Mary S




Thanks so much for doing what you do - offering all the wonderful instruction and knowledge. We really are fortunate to have your school in the local sewing community.
Monday was amazing class. So much to remember and such good notes. You are amazing. My sincere thanks. You make everyone so comfortable and bring so many delightful aspects of making it happen for each one.

Kristen M.
DIY: Pattern Alterations Class
October 6, 2014

Thank you, Ryliss.
I was so energized by my experience yesterday! I came away with confidence that I could proceed, and proceed with ease. I think that must be the mark of a truly great teacher—someone who empowers her student.
Katherine D.
August 9, 2014
___________________________________________________

Ryliss - your class room is cheerful, thoughtfully set up for class room sewing. You allowed students in early to set up - as well as provided healthy, delicious lunches. Eating together on site allowed busy students a few moments to chat. Learning in your class room is a delight.

Helen Eggers
10/04/13
__________________________________________________________


Ryliss Bod is an unusual and gifted teacher, always having the time and patience for the best students and the most difficult ones. We never made errors in our work that couldn't be corrected. Ms. Bod always showed us how, and she made it seem easy. Her classes historically had a wide range of skills amongst the students and she managed both ends with aplomb. Her message to us as a teacher never wavered, nor did its simplicity alter. There were ways to change our mistakes, and it was all part of the learning process.

___________________________________________________________

Making Patterns Fit before YOU SEW!

Great job on the class yesterday, Ryliss! You even managed to keep Donna and me in line! I learned a lot--that is a new way of alteration for me and so much simpler. I know your school is going to be a big success.

Lynda Gormley
9/6/2012
-----------------------------------------------------

I've been a student of Ryliss Bod's for 13 years. I consider her an excellent teacher and mentor. Whether you are a beginner, rusty because you haven't sewn in years, or sew well but want to keep up with the latest methods and trends, Ryliss is the teacher for you. She is well educated in clothing construction and design and, as an artist, very inspiring to those of us who need that extra help with our projects. She also gives tips on making patterns fit before you sew, thus eliminating the frustration of deconstructing something on which you have put in time and effort.

When her sewing course at Bates Technical College was eliminated last year due to budget cuts, Ryliss decided to open her own school in Tacoma, which has been in operation since September. I was delighted and signed up right away!

She offers a variety of classes, including open labs where you can sew garments, quilt or do craft projects. The sky is the limit. If you want an atmosphere that is conducive to learning and having fun while doing it, this school is the place for you.

Debbie Hale
November 10, 2012

____________________________________________________________

Apryl Miller
Artist
Work featured on MTV, HGTV, and many international publications including The London Times.
April 18, 2011


---------------------------------------------------

Ryliss Bod needs to be acknowledged as a testament for her student's successes. Besides her ability to passionately teach her field of expertise, she inspires her students to strive for the moon – for themselves – and not because of the expectation of a grade. A truly inspirational and gifted educator allows her students to bloom.

Ann Sagawa
Education Development Manager
Sewing & Stitchery Expo
April 22, 2011


---------------------------------------------------------------------

I've worked with Ryliss Bod for a number of years, and respect her abilities as an instructor who is not only knowledgeable, but who is also able to inspire her students to the kind of excellence that propels them into successful careers in the field of fashion, both in Washington state, as well as here in New York. She has built her program into one that is nationally respected…

Kenneth D. King
Fashion Designer and Instructor
April 14, 2011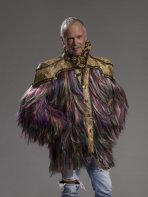 --------------------------------------------------

The curriculum offered by Ryliss Bod is excellent. Certainly, the basics of good clothing construction and home décor are taught. In addition, students can branch out from core instruction and apply what they've learned to their own projects. Through each student's projects more teaching goes on. Ryliss encourages class participation by having the students share with one another what they are working on and the techniques used for their individual projects. This provides more collaborative instruction. As a retired math teacher, I know that if a student leans a skill and then has to teach someone else that skill, it becomes more firmly cemented in that student's mind.

I have been in public education my entire life. Over the years, part of my job has been to evaluate teachers in the classroom. Ryliss rates high on the scale of excellent classroom teachers. Her manner is very welcoming and inclusive, and students fell cared for regardless of their level of proficiency in clothing and home décor construction.

Ryliss does an excellent job with whole-class instruction on current methods of finishing garments and other projects. On personal individual projects, she personalizes the instruction to each student's needs. She always is looking for new opportunities to expose students to the latest trends and techniques while relying on a strong core of the basics.

It is rare to find a class with such a diverse demographic. Because students vary so widely, the type of projects worked on in class also covers a wide spectrum. This greatly enhances the learning and the sense of community …

Tonda Hager
Retired Educator
April 7, 2011
---------------------------------------------------------------------


Kenneth D. King

Kenneth D. King's September 2013 Moulage and Sleeve Drafting Class

I give Kenneth an "A" for this one. He hit it out of the ball park again. Everytime he teaches Moulage, I learn more about the craft of drafting. I overheard students calling Kenneth a "Genius" and "Brilliant" along with being the best instructor in his field. He makes sure everyone keeps up with each step, and all of the students walk out with a well fitted moulage.

Ryliss Bod
September 23, 2013
-------------------------------------------------------------

Moulage & Sleeve Drafting with Kenneth D. King 2013
Dear Kenneth,

Wow, notes from our class!

You are a busy man, who flew home on a red-eye flight to teach another class. For you to recall, and then take action on this relatively small issue means a great deal to me (I'm sure I'm not the only one). The class was amazing; I came home with the information I'd hoped for, plus more.
Thank you for making a tough subject accessible to us, and making it fun to learn. It was a joy to meet everyone, and to participate in learning about a subject that originated in Europe - a very long time ago.

I can't wait to take another class.

Cheers,
Helen Eggers
10/2/13


________________________________________________________________________________
I recently saw Kenneth King at a sewing expo in Novi, Michigan, and was very impressed! He is very knowledgeable, but at the same time is personable and funny! Anyone who wants to learn more about clothing construction and couture details would benefit from attending one of his events.

Sincerely,

Caroll Wedlund
October 10, 2012
---------------------------------------------------------------------------------------------------------------------------------------------------------------------------------------